Improving Urban Community Infrastructure and Public Spaces
Because of the incremental manner of building, low-income settlements are characterized by irregular and unplanned built fabric with limited accessibility and an insufficient amount of public open space. Holistic infrastructure upgrades with public spaces such as streets, parks, markets, and plazas can play a pivotal role in integrating low-income communities into the larger city fabric and instilling a sense of ownership and pride among residents.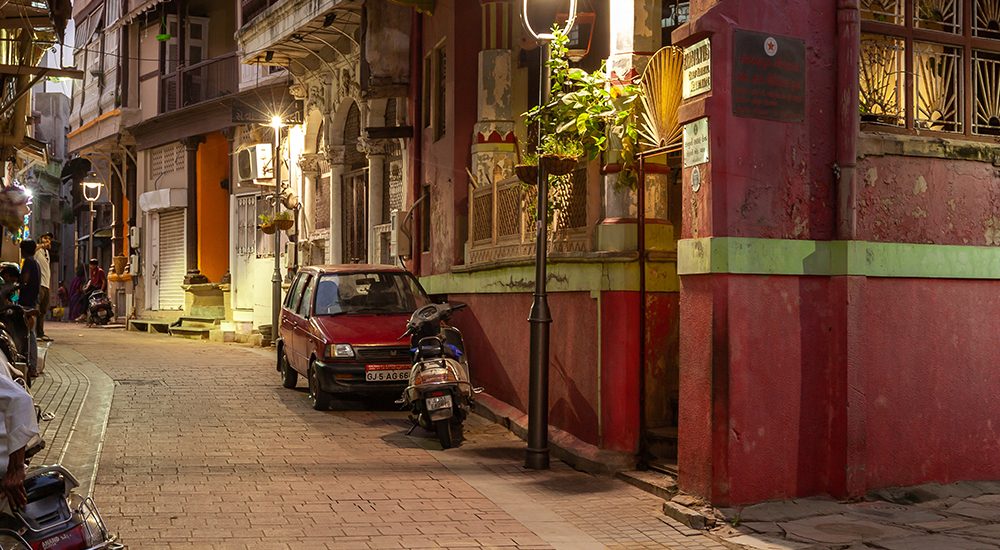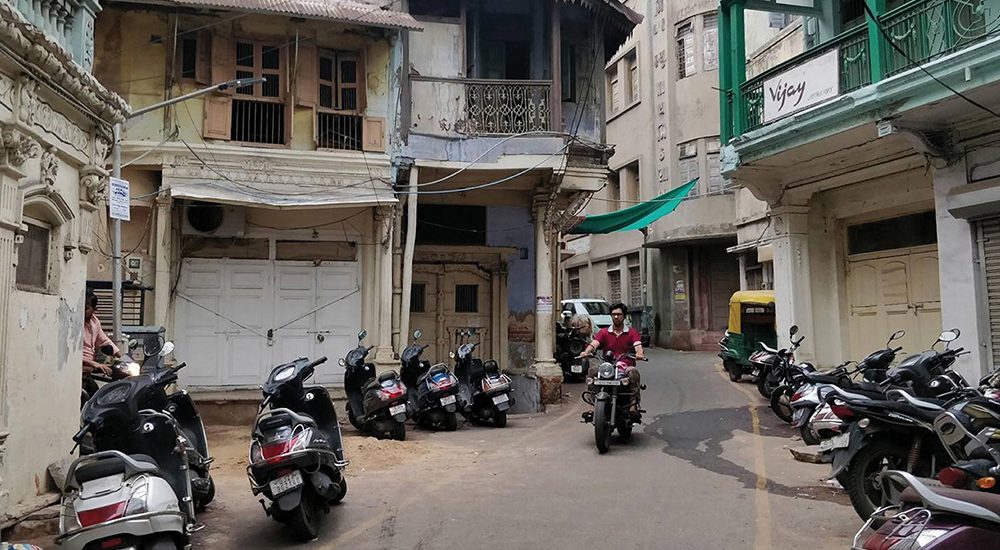 We work with communities to plan and implement public space improvements as well as efficient, dependable, and mobility-related connections that contribute to community in-situ development and an improved quality of life. We leverage public and private finances to fund demonstration projects that can be further replicated and scaled.
Community revitalization and public realm improvements
With investments in improved infrastructure and productive public spaces, low-income neighbourhoods can be transformed into thriving neighbourhoods. Our community centric interventions in Dhal ni Pol, a low income heritage precinct within the Walled City of Ahmedabad, for example, focused on improving the public realm while generating awareness on the importance of heritage preservation. The interventions have resulted in a greater sense of pride among the community residents and have generated livelihoods for women.
In Amalner, MHT working with local communities on greening vacant plots of land used as open defecation sites. In addition to becoming functional community spaces, greening also helps in increasing groundwater levels, reducing the heat island effect, improving food security, and enhancing biodiversity.
Advancing safety and walkability in streets and public spaces
I had the opportunity to work with MHT on the 'Transport 4All Challenge' to survey 524 people from mine and my neighbouring communities. The survey revealed the importance of public transport for all. With rising petrol prices, public transport is the most economical option for most people, thus making it important to have access to safe and convenient modes of transport.
We have access to water only once a day, so we had to rely on the nearby well. However, gradually the water level in the well decreased and we had to depend on piped water.MHT introduced us to rain water harvesting to increase well water levels. We worked with them to select homes from where roof water runoff could be harvested. MHT also helped us repair and deepen the well. After 3 years, the well has filled with rainwater again.
Amalner city is facing a severe water crisis. Earlier, I had to walk 2 kilometers a day to fetch water for my household, which would take up half my day. Spending most of my time and energy on this had an impact on my work and income. Members of my community also fought a lot due to scarcity of water. Since MHT worked with the community members to revive the Fakirwada well by harvesting rain water, we have averted a water crisis. I can now fully focus on my work.