Building Climate Resilience and Energy Efficient Livelihoods
According to the Global Climate Risk Index for 2020, India is the fifth most vulnerable of 181 countries to the effects of climate change, with its poorest citizens being the most at risk. It is vital to build energy efficient livelihoods, sustainable housing, and climate resilience capacities in communities to survive, adapt, and progress in the face of climate risks without distress or loss of assets. ​​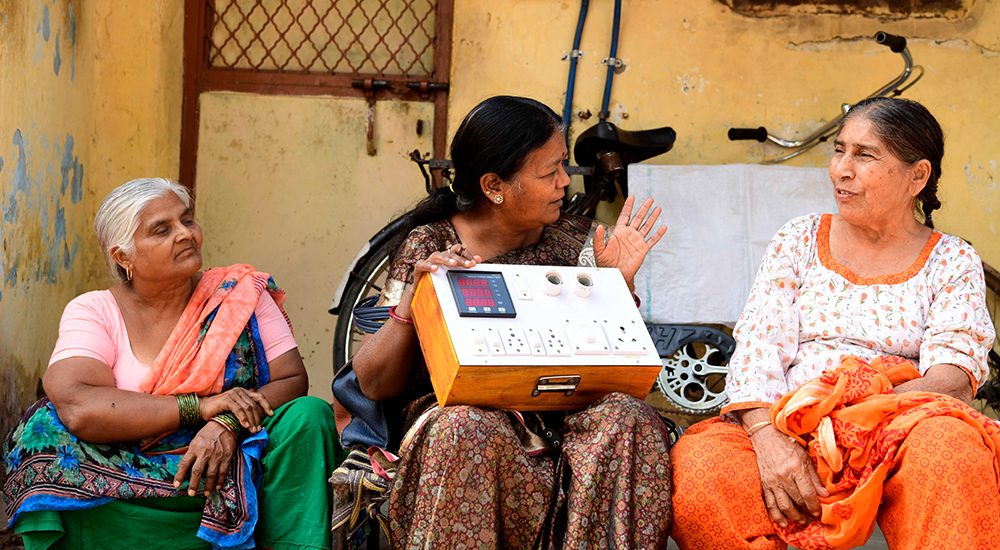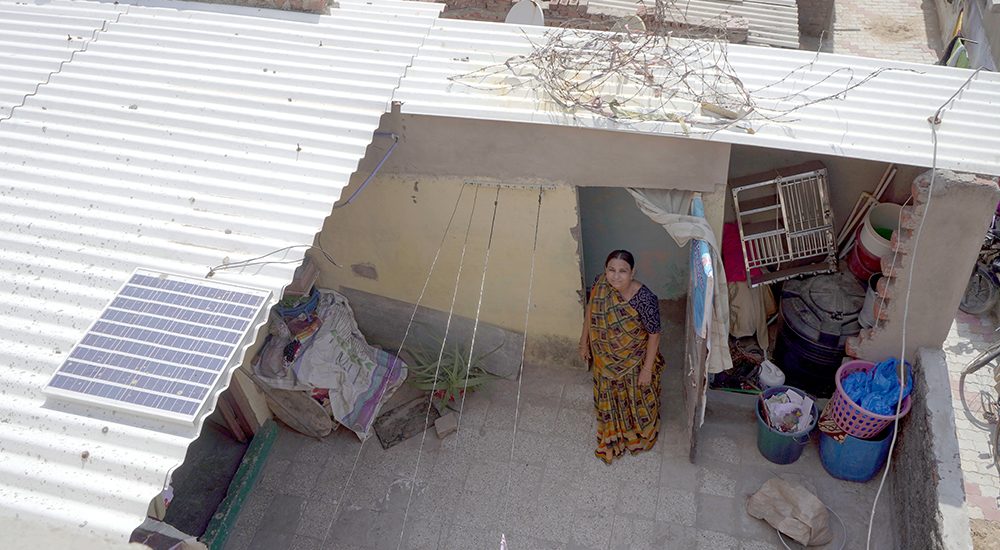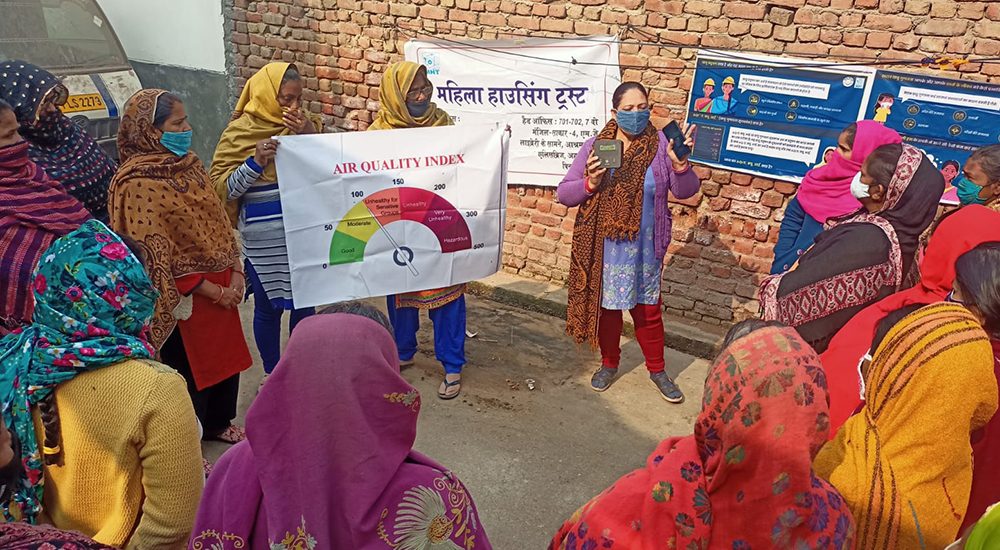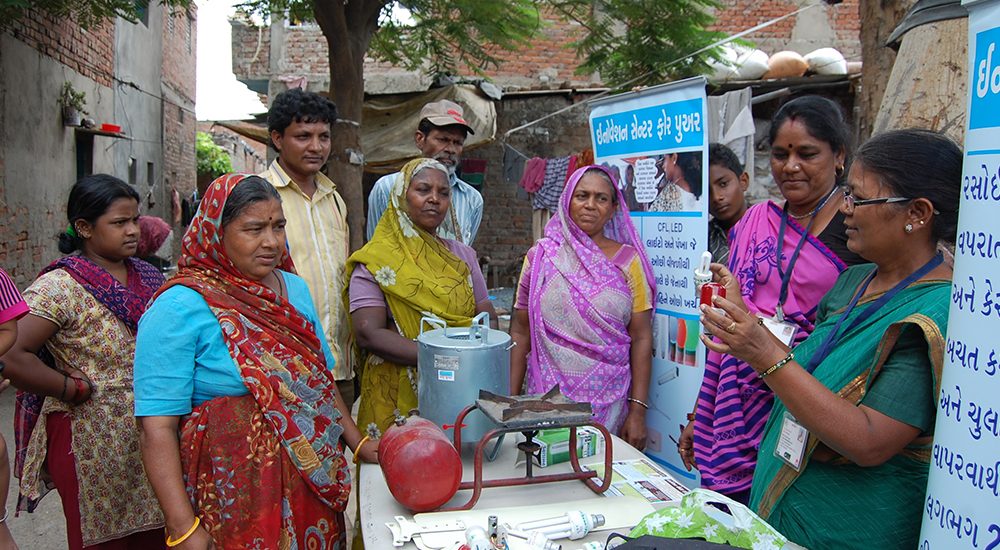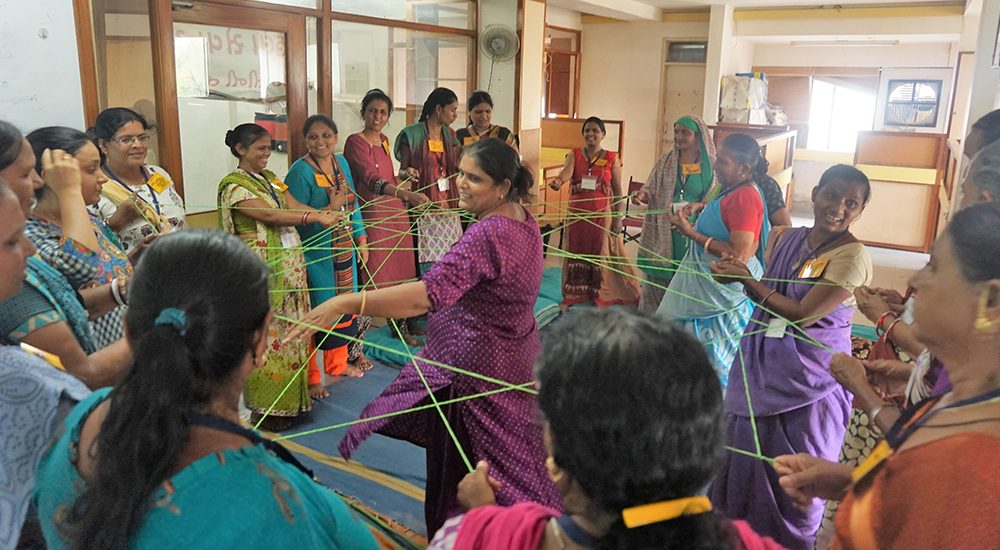 With rising heat levels the indoor temperature of my home increased, making it uncomfortable to live in. MHT helped me paint my roof with White Solar Reflective Paint which has significantly improved the thermal comfort inside my home. They also helped me connect solar light which has brought down my electricity bill. Since then, I have advised all my neighbours and fellow community members to switch to green and innovative technologies.
Without electricity, our family had to use lamps and diyas at night. It became difficult for me to cook and for my children to study at night. I was being charged INR 8,000 by an agent for legal connection. Many people of my community have been trapped into availing illegal connections at high prices. However, MHT intervened and helped me connect with a legal electricity connection for just INR 5,200.
Being a home-based worker I found it difficult to work in my home which had just a tin roof and no windows. I had to rely on electricity for light throughout the day, considerably increasing my expenses. When I went to MHT with my problems they suggested that I use the Airlite ventilation system which gave ample light and ventilation, making my home comfortable for living and working.
MHT conducted an energy audit in my home revealing that most of my electricity was consumed by the refrigerator which I use in my grocery shop attached to my home. I also have to pay 25% extra money due to an agreement with my landlord. My monthly expenditure on electricity was quite high, and I wasn't making enough profit. Then, MHT helped me set up a 1Kw off-grid solar panel system for my appliances. Since then, my electric bill has reduced and my profits have increased.
My neighbours had recently installed a bamboo roof in their grocery stall and I checked if I could install it too. MHT helped me access microfinance through a credit cooperative, to install on-grid 100W solar panels along with the bamboo roof. Since then, I have been able to perform my household duties as well as my home-based sewing work comfortably. My electricity bill has also reduced considerably and I am able to save more money.
Once in the grip of electrophobia, a financially dependent home-based worker living in a slum, I'm now a successful energy auditor having conducted 10,000 energy audits in my neighbourhood. I also sensitize communities on power consumption, and demonstrate the value of energy-saving equipment. I have also trained 100 women as energy auditors.