Equitable Access to Water, Sanitation and Hygiene
With two-thirds of the global population projected to be living in cities by 2030 – many in informal settlements with limited infrastructure – access to drinking water and safe sanitation becomes a critical aspect of improving the quality of life in fast-growing urban environments.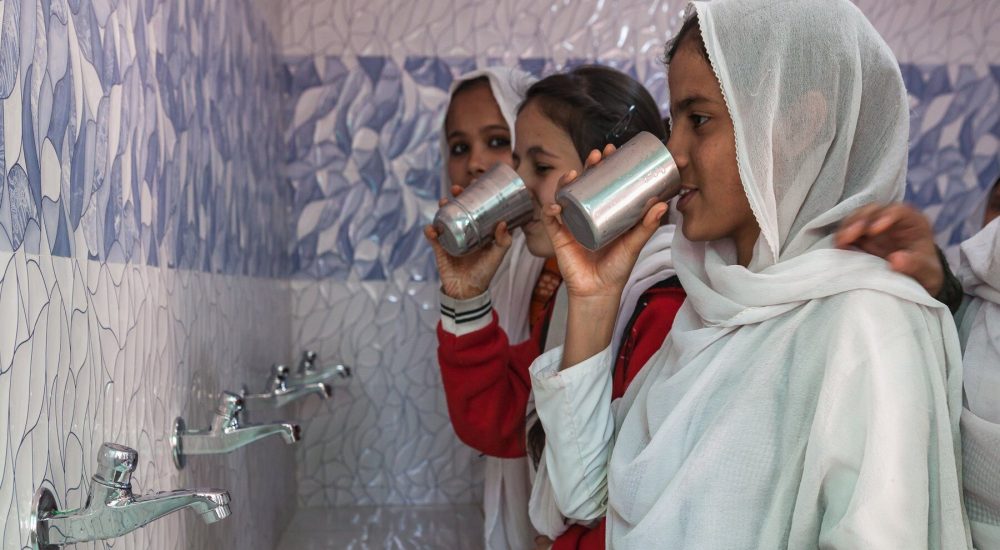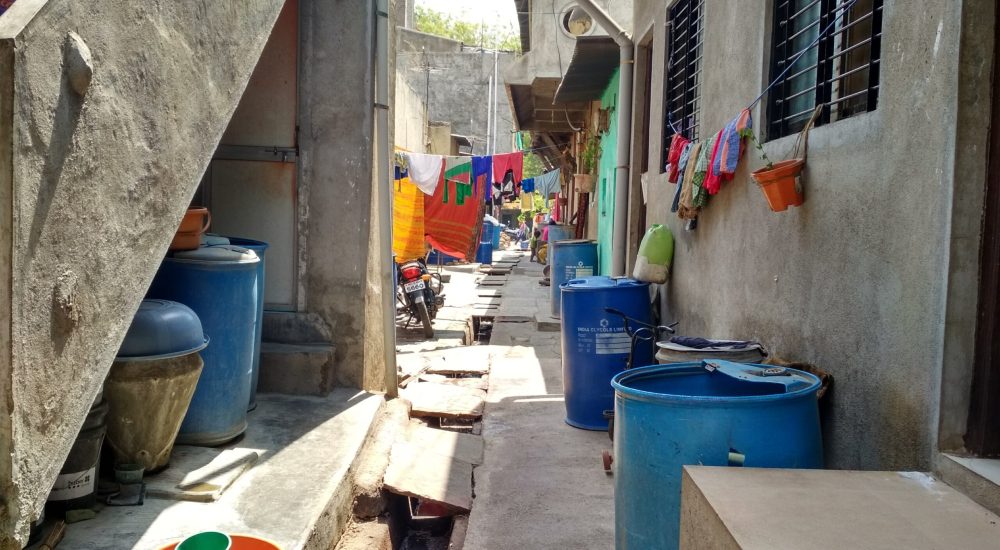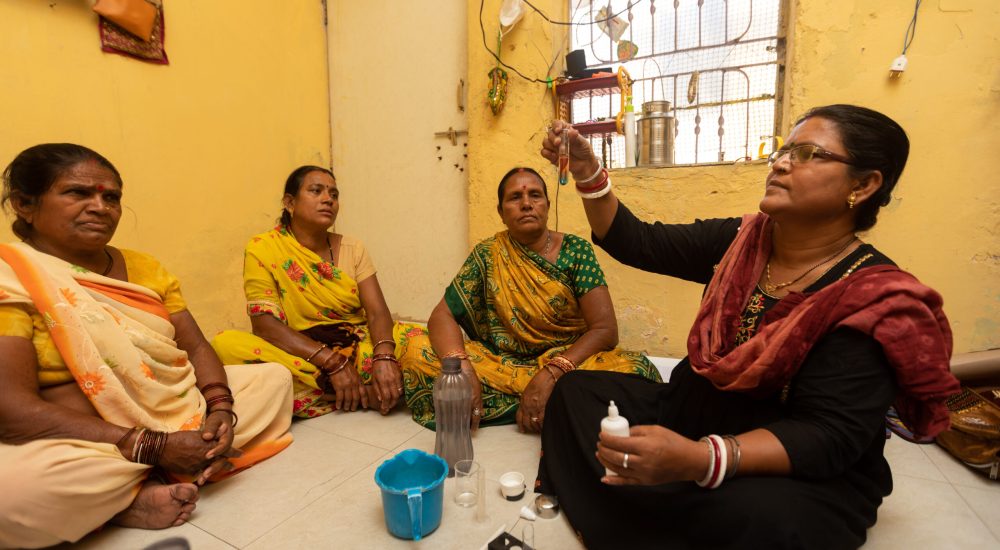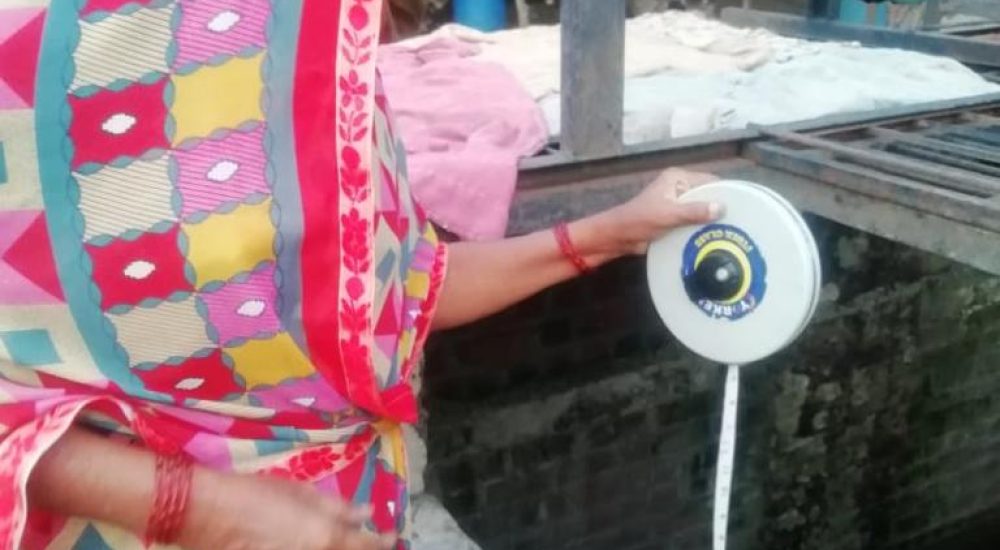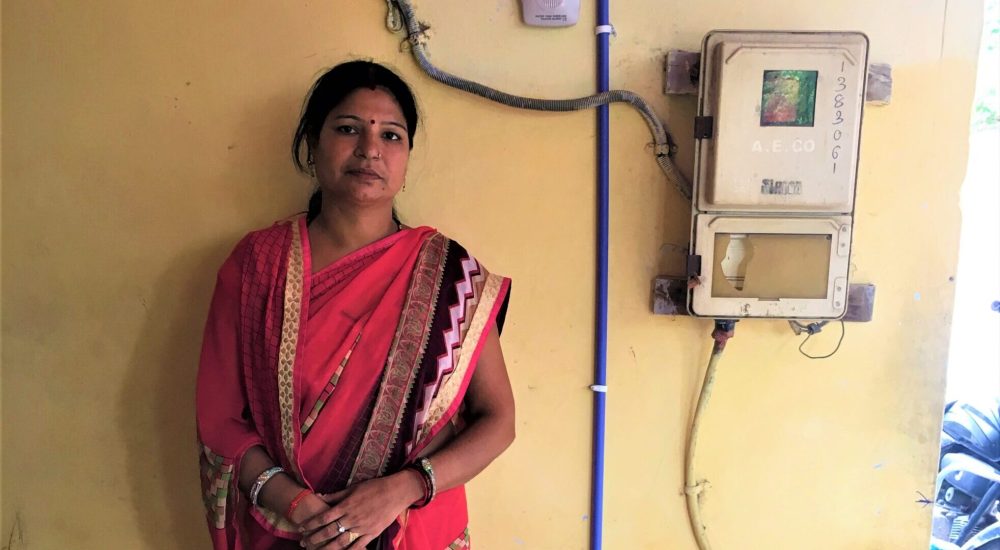 Lack of improved (WaSH) water, sanitation, and hygiene in poor settlements directly impacts the health, safety, and well-being of community residents. Women and girls are more exposed to the burden of inadequate sanitation while still experiencing a general disempowerment that prevents them from taking a central role in sanitation decision-making. We believe providing WASH services sustainably requires an integrated approach that addresses interconnected issues of physical infrastructure, behavior, natural resource management, and community capacity.
Supporting functional toilets and connections to city level water and sewage networks
We play a crucial role in linking low-income communities to government programs and private sources of funding to support the construction of functional toilets in homes and schools. We work with communities and local governments to resolve land tenure and financial obstacles that hinder legal access to municipal water supply and wastewater services.
Encouraging communities to adopt responsible sanitation behaviour
We raise awareness regarding the effects of a lack of sanitation on health, life, productivity, and safety through intense one-on-one engagements and mass media formats. We train women and young girls to become ambassadors of appropriate hygiene and sanitation practices.
Promoting participatory natural resource management
Advancing sustainable water and sanitation systems for small cities
Typically, urbanization discourse focuses on large and metro cities. But a third of the fastest-growing cities in India are small towns, which pose unique challenges with regards to governance and access to technical and financial resources. We support constructive partnerships between local governments, technical experts, and civil society groups to devise locally relevant solutions that are cost effective and scalable. MHT also brings public and private funds to small towns to finance these improvements.
Due to less awareness about cleanliness in my settlement, our streets were always lined with litter. This adversely affected the health of our community members, especially the children. The CAG women leaders began spreading awareness on the importance of maintaining hygiene in common spaces to influence the community's behaviour with respect to waste disposal. We also connected with the Lucknow Municipal Corporation who sent staff members to sweep the place clean.
MHT conducted training for adolescent children on Vector-borne diseases in our colony. I and four other children from the training have taken the initiative to become Child Doctors to spread awareness about these diseases which pose a serious threat to the members of our community. We have taken an oath to make our 'basti' Vector-borne diseases free.
My household responsibilities included fetching water from the well and washing clothes in the nearby river. Everyday, I would spend a significant amount of my time and energy walking far distances to reach the well and the river. MHT helped me get piped water connection in my house which has significantly improved my productivity at home.
My daughter had to wait in a queue at the water stand post for hours to fetch water for our family. Oftentimes, fights would erupt between community members, further increasing the time taken. She would have to skip school frequently. Getting a personal piped water connection became our priority. With the help of MHT's CAG women leaders we were able to avail water connection for our house. Now my daughter regularly attends school to focus on her education.
Without a toilet in my house, I had to go to the jungle everyday. Due to a threat from wild animals and an unsafe route, my husband would have to accompany me at night. When I heard that under the Swachh Bharat Mission, MHT was facilitating construction of toilets for households in my community, I immediately reached out to them. They helped me access finance required to get a toilet constructed in my home. Now I don't have to worry about my safety when using the toilet.