Advancing Women Participation in Governance and Planning
The Government of India mandates participatory local governance through the 74th Constitutional Amendment Act (74th CAA) and the Community Participation Law (CPL) requirement. Despite these national mandates, participatory governance in urban India remains lacking in practice. To enable a transformation towards just and equitable cities, it is important that all urban residents have a voice in shaping development policies.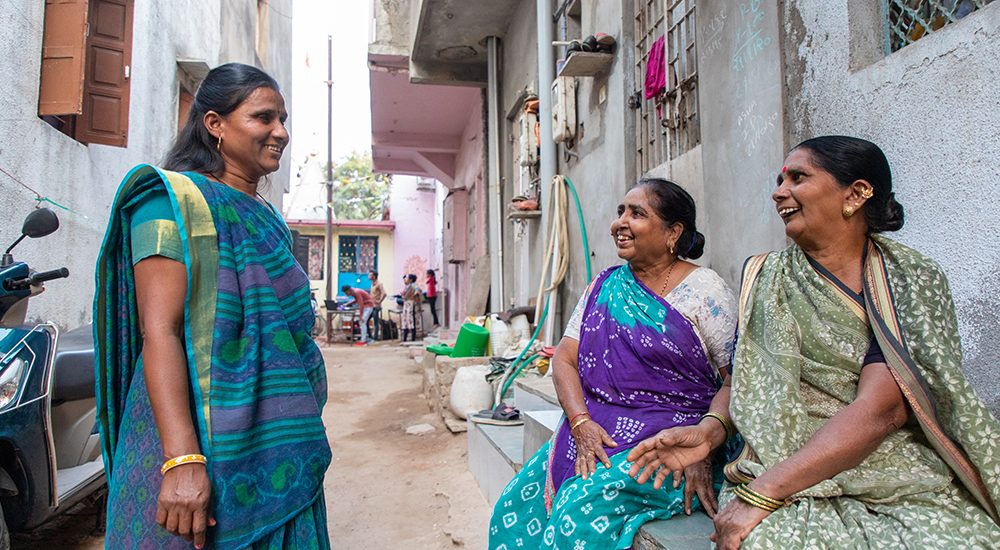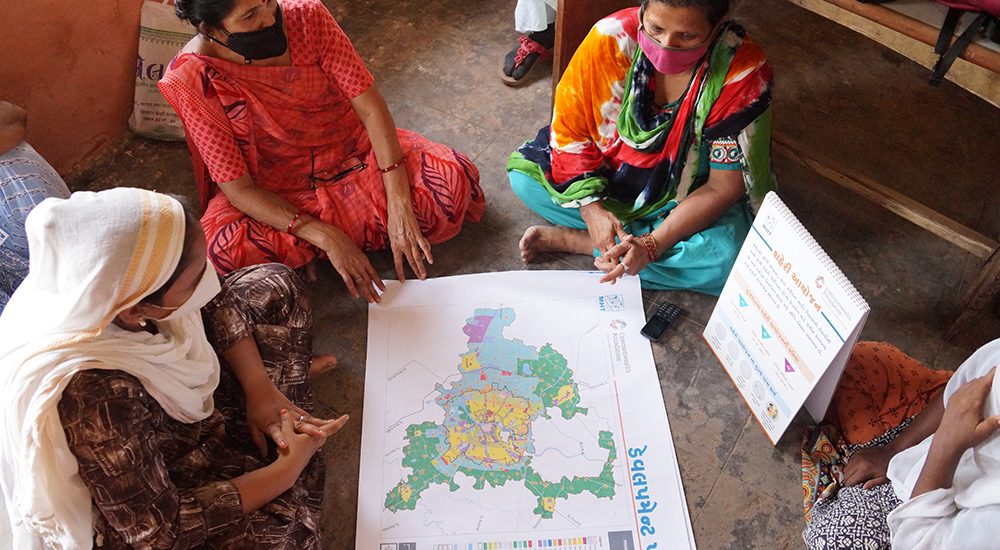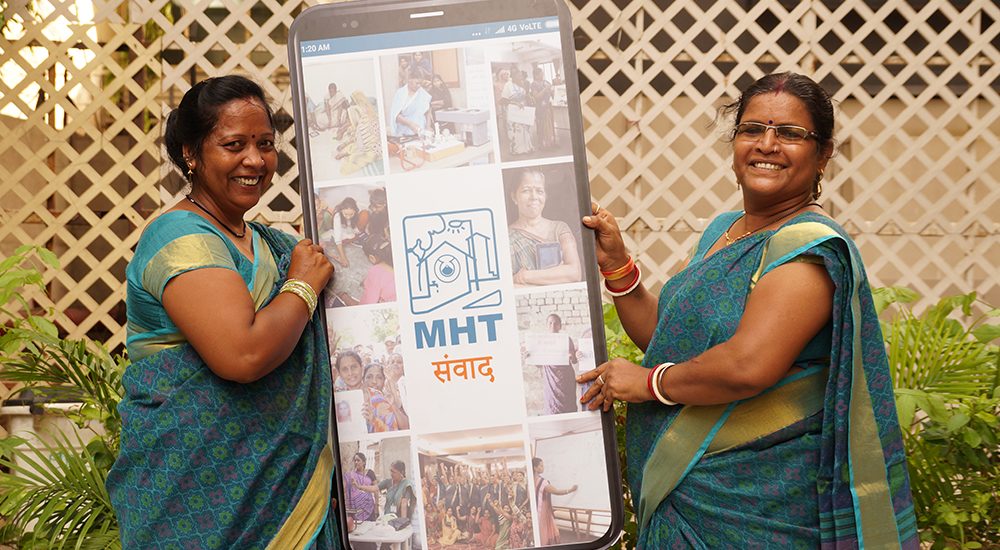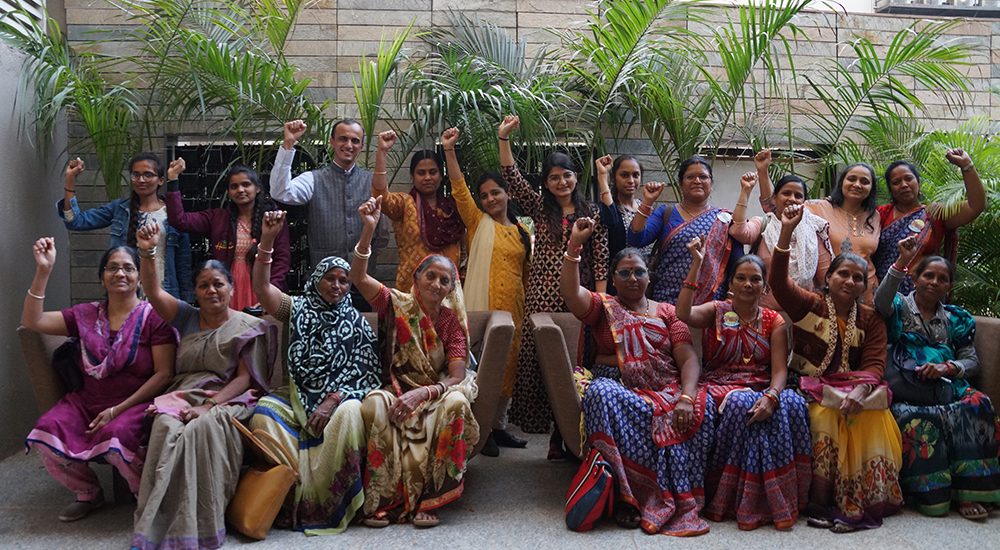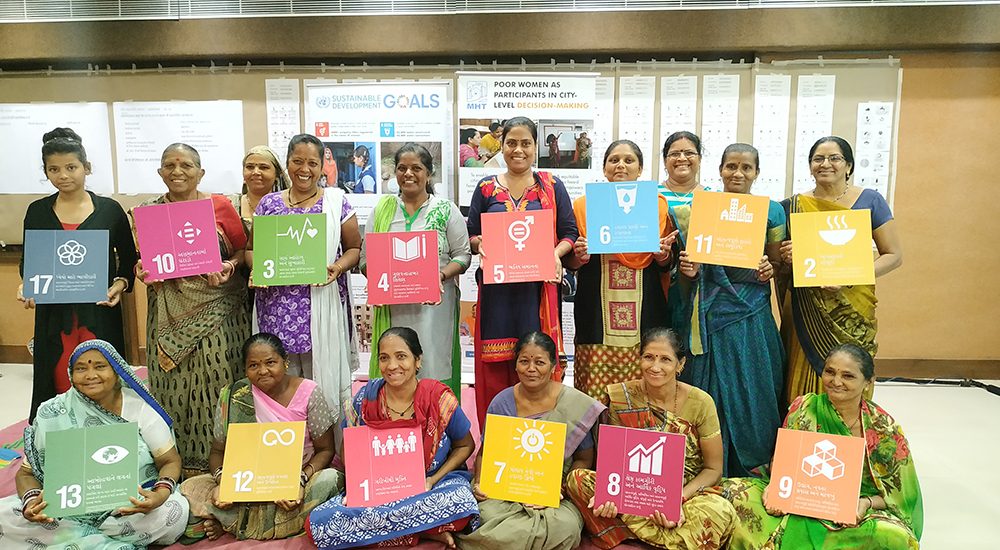 Electric wires in Harijan Basti were hanging on bamboo poles, which posed a serious danger. There were no street lights as well making it unsafe to go around at night. With my fellow CAG women, I submitted a request to the Parshad and Electric Office. Soon the bamboo poles were replaced with electric poles and new street lights were installed. I am proud to lead these changes in my community with CAG members and I look forward to further improving my community.
Our settlement has a kutcha road which fills with water every monsoon, attracting mosquitos and posing serious health risks. To fix this, the CAG submitted a request to the zone office. We met with the ward councillor and corporator to get their signatures on the request. The corporator worked with us to improve the roads in 5 settlements. MHT had prepared us for situations such as these and I am grateful we could fix the situation by ourselves.
MHT supported us in getting new Anganwadis for our community. First they helped us carry out a survey to count infants, young girls, pregnant women, and new mothers along with the total population of the settlements. Then they supported in writing a request letter outlining these numbers, our problems, and ward maps showing existing Anganwadis. MHT taught us how to make requests of the local governments to solve problems within our communities.