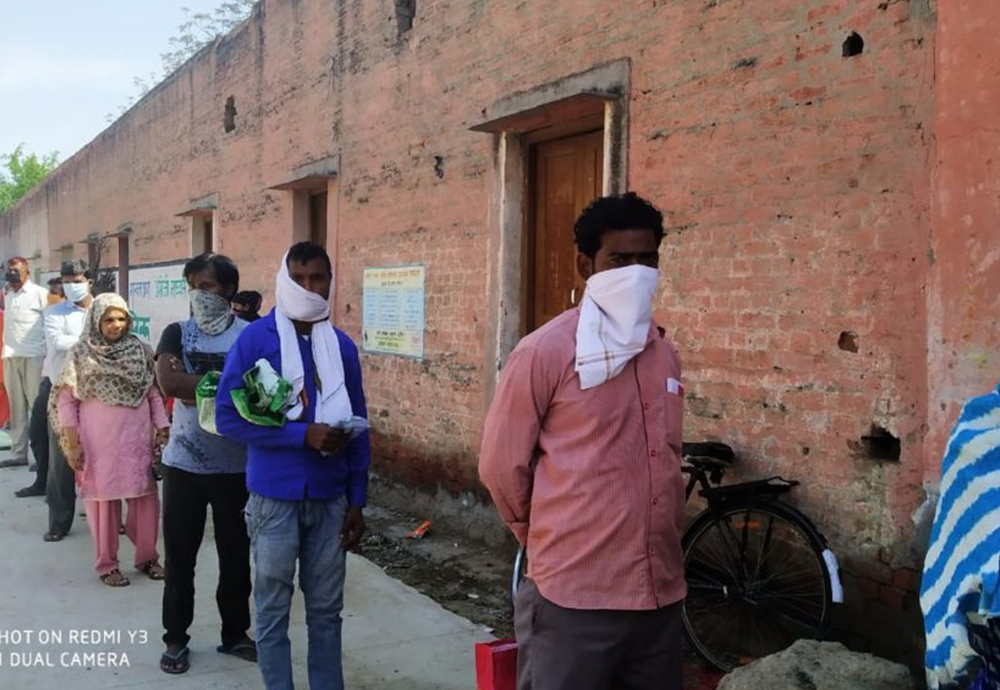 Women Community Action Groups (CAGs) Create Protocols for Social Distancing
Even as the number of COVID-19 cases rises in India, poor urban communities remain the most vulnerable. Across the country, the residents of slums, unauthorized colonies and resettlement colonies continue to gather in large numbers to collect water from tankers, use community toilets or access household rations to stem the tide of economic insecurity during the lockdown.
Most of the residents of these communities engage in informal labour and have suffered a significant blow to their livelihood. With no clear idea of how long the lockdown will last, these communities have come to depend on the public distribution system for subsidized food essentials. The ration shops are located in the communities, and residents have been crowding around it in the hope to collect basic necessities for their families. These gatherings, however, can be detrimental at this time due to the nature of the virus.
Mahila Housing Trust's Community Action Group (CAG) leaders, across cities, have been working tirelessly to ensure the safety of the community during this time. They have mobilized to build awareness on the importance of hygiene and social distancing, even within these congested areas. Given their context, the need to be vigilant about social distancing is paramount, and these women leaders are actively promoting these steps.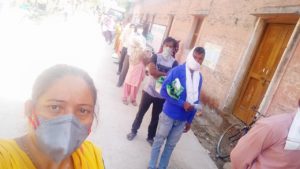 Mumtaz, a community leader in Sawda Ghevra JJ Colony on the Delhi-Haryana border, ensured that social distancing was practiced by the community while they stood in line to collect rations. With over 7,000 households, this resettlement colony is cut off from the rest of the city, including markets, thus restricting their access to essential goods too. In this context, the ration shop has become the most important centre for daily needs.
To enable smooth distribution, Mumtaz created awareness on the need to wear masks, organized queues to maintain adequate distance between residents and monitored the process of ration distribution. She assisted the ration officer with the distribution of tokens for eligible residents, and updated others in the community on when they can next avail the service.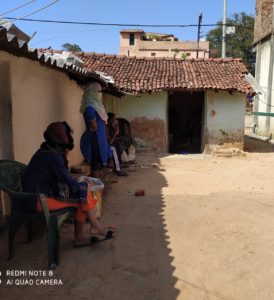 In Ranchi, the Deputy Commissioner received information that a crowd had gathered in Bada Ghaghra, a community with 2000 households, to collect rations. The DC reached out to the local Councillor, who called on our community leader Kavita to take charge and create a mechanism for social distancing. Kavita immediately reached the site and created separate lines for ration distribution and made sure protocols were followed. She was able to create order while supporting the community in receiving rations.
Blog courtesy: Roshini Diwakar
Check Out: Related Blog