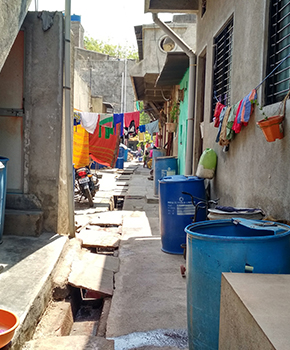 Urban Poverty Reduction Strategy for the City of Ahmedabad
As a part of the National Strategy for Urban Poor (NSUP) project, a joint initiative of the Ministry of Housing & Urban Poverty Alleviation (MoHUPA), Government of India and the United Nations Development Program (UNDP), MHT was awarded work for formulation of Urban Poverty Reduction Strategy (UPRS) for Ahmedabad city. The main objectives of the UPRS were:
1. Sub-sectoral strategies aimed at leveraging resources for addressing the needs of the
urban poor.
2. Promoting participation of the urban poor in the UPRS.
3. Promoting pro-poor institutional reforms.
To fulfill these objectives MHT developed strategies for livelihoods and housing, and a set of institutional reforms for effective implementation of these strategies. This report provides a detailed profile of Ahmedabad city, an assessment of programmes and policies related to poverty alleviations, and ways to implement strategies for poverty reduction.