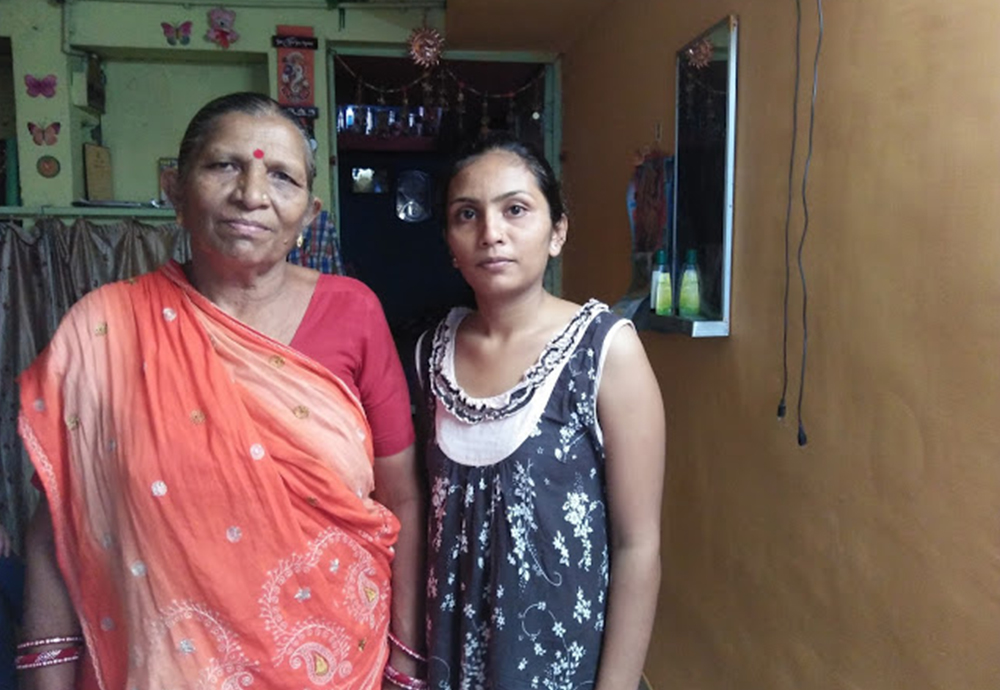 Bhumika Following on the Footsteps of Her Grandmother
Mahila Housing SEWA Trust (MHT) aims at improving the habitat conditions of poor women in the informal sector. Since its establishment in 1994, MHT has worked with over 895 slums, reaching over 3,11,450 households. In an effort to bring up a generation of young women leaders with a passion to develop their communities, MHT involves adolescent girls from slum settlements in Ahmedabad to provide families with basic water and sanitation facilities. Bhumika, a 17-year-old, is one of the first adolescent girls to join the program. Bhumika was encouraged by her grandmother Jiviben to join MHT. Jiviben, who has been working with MHT for the last 18 years, helped improve the living conditions of around 150 households in her neighborhood. She says that it was her decision to be involved with the Self Employed Women's Association (SEWA) and MHT that positively transformed her life and community. She learnt how to access government schemes for community development through MHT meetings and training sessions, and turned her slum, which had no light, water, toilets or pukka housings, into a neat area of colorful houses with tidily paved paths, individual https://www.sihspune.org/clomid.php toilets and water connections. Now at the age of 60, Jiviben is proud of the changes that she has brought in her community. She also educated her children, encouraged her daughters-in-law to study and work, and now supports her granddaughter in her involvement with MHT.
Bhumika started working with MHT before 9 months, when the
program was initiated with the support of Dasra Giving Circle. She helps MHT with gathering women for meetings and conducting surveys. Since her grandmother has ensured that their community has necessary sanitation facilities, Bhumika took the initiative to study their neighboring localities where people still struggle to access basic necessities. She identified two slums where people defecated in the open and conducted surveys of 53 households. While conducting these surveys, she also educated the families about the Swachh Bharat Mission, a government campaign to keep cities clean and eliminate open defecation.
Bhumika dreams of becoming a teacher and educating her students on sanitation and hygiene practices that she has learned through MHT. A class 11 student, Bhumika is instilling hope for a better future for communities like hers in Ahmedabad.