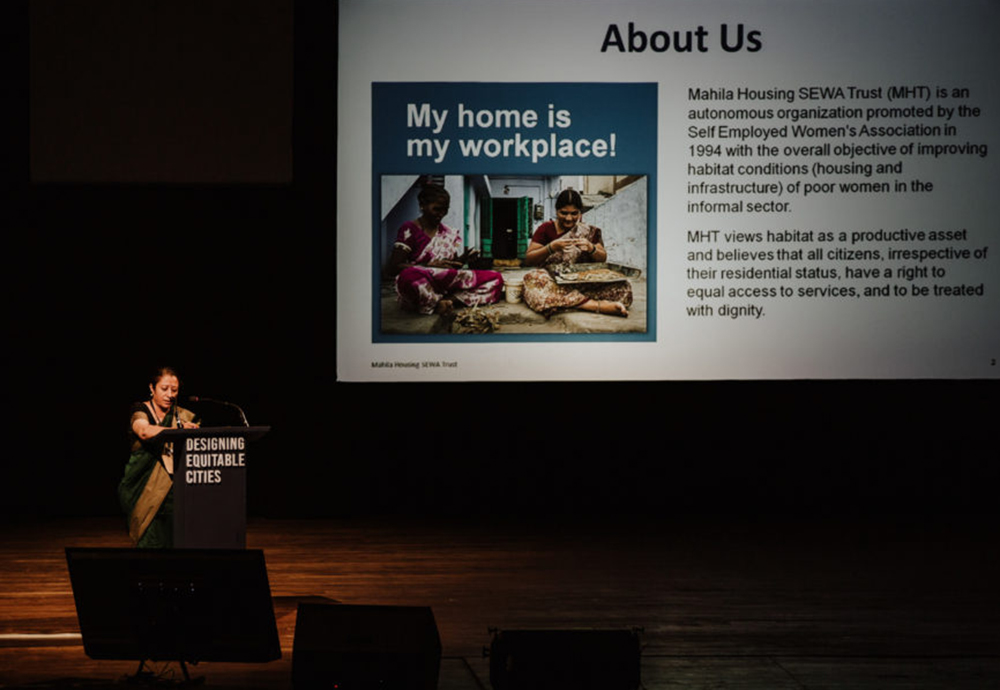 Bijal Brahmbhatt @ Z-AXIS 2018 Conference – "Designing Equitable Cities"
September 30, 2018adminBlog, Featured News2 comments
Bijal Brahmbhatt, Director, MHT, was invited to speak at the Z-AXIS 2018 Conference, a biennial conference organized by Charles Correa Foundation. This year's conference titled, "Designing Equitable Cities" took place at the Kala Academy, in Panaji, Goa.
She presented about the 'Parivartan' https://www.ncahcsp.org/buy-ambien-online/ program in Ahmedabad, with the focus on slum upgradation by working on public infrastructure such as water supply, sewerage, stormwater drainage, individual toilets, paving of internal roads, street lighting, landscaping, community upliftment programs and delinking of tenure.