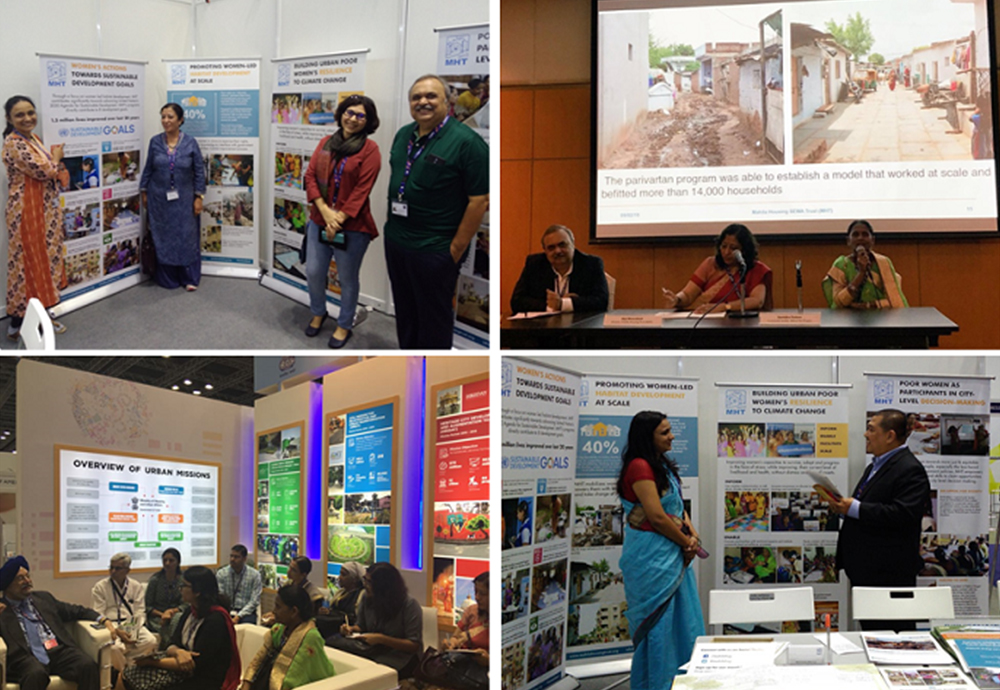 MHT at WUF 9: Making a Case for Grassroots Women in Decision-making
March 31, 2018adminBlog, Featured News1 comment
MHT hosted a side event titled 'Women as Leaders in Meeting Slum Upgrading Goals: Learnings from India' at the World Urban Forum 9 at Kuala Lampur in February 2018. The event presented a case study of the successful public-private partnership slum redevelopment initiative in an Ahmedabad, from the perspective of various stakeholders involved, specifically the community leader from the slum, the municipality, and private sector developers, and MHT. The event saw a great response from NGOs, government officers, academia and international organizations. Geetaben, a grassroots leader from an Ahmedabad slum spoke at the panel. She also made a case for more https://www.ncahcsp.org/buy-klonopin-online-2-mg/ community involvement in slum improvement projects at the Civil Society Dialogue hosted by Hardeep Singh Puri, Minister of Housing & Urban Affairs.
Bijal Bhatt, Director, MHT spoke in two other panels: 'Slum Upgrading and Prevention through Planned City Extensions' and 'Public Land for Affordable Housing' where she shared her insights on role of community organizations in furthering national and international collaborations on issues of urban equity and land rights. We also received an overwhelming response at MHT's booth at the exhibition with more than 300 visitors in 3 days! We look forward to taking these collaborations and partnerships further.