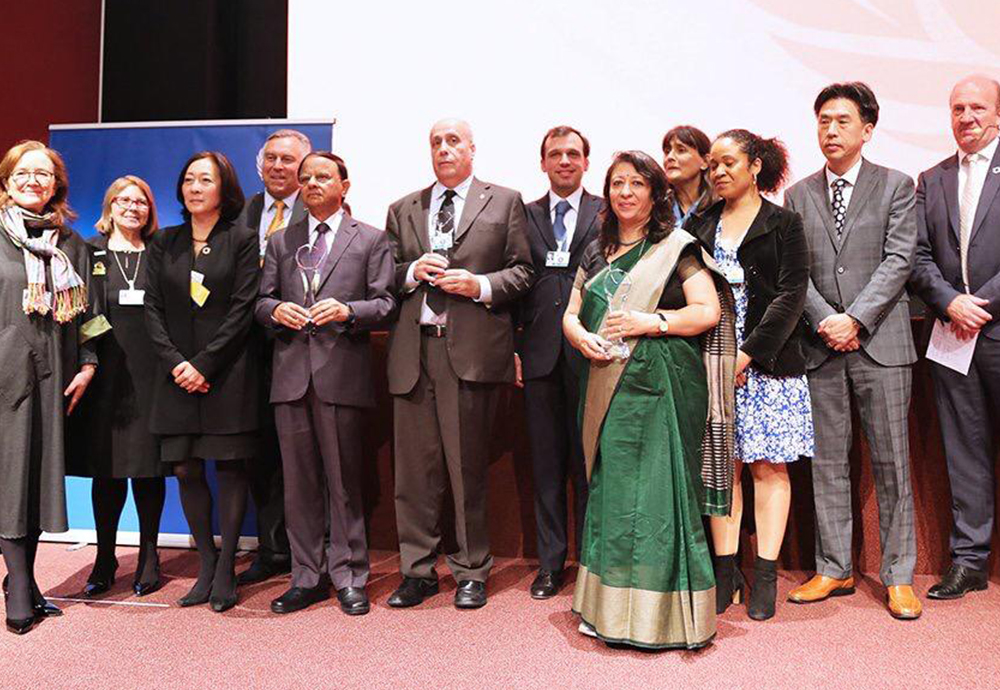 MHT receives the prestigious Sasakawa Award for Disaster Risk Reduction
In May 2019, Mahila Housing Trust received the prestigious United Nations Sasakawa Award for Disaster Risk Reduction. The Sawakawa Award recognizes organizations and individuals that advocate for initiatives aiming to protect vulnerable communities from disaster risk.
MHT was one of three finalists after the United Nations Office for Disaster Risk Reduction (UNDRR) reviewed 61 nominations. The Department of Civil Defence of Campinas, Brazil, and Dr. Pramod Kumar Mishra, Additional Principal Secretary to the Prime Minister of India also received this honor.
Due to its innovative approach to empowering women living in informal settlements, MHT stood out among the nominations. Through combining indigenous and scientific knowledge to create a more inclusive and climate resilient world for families, considering children, the elderly, and differently abled, MHT demonstrated one of the most "durable, sustained and comprehensive and inclusive approach(s) towards disaster risk reduction," said Ms. Marcie Roth, jury member and President and CEO of Inclusive Emergency Strategies LLC.
The award is $50,000 to be split between the three recipients.
Read Also: A Vikasini conferred with 'Swachhata Excellence Award' by Ministry of Housing & Urban Affairs