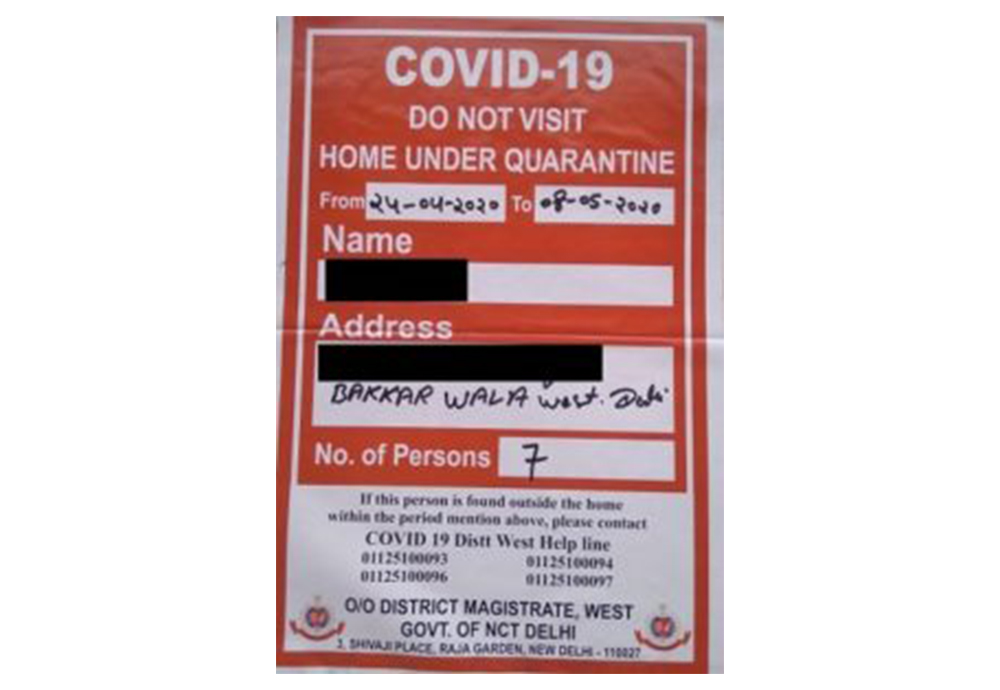 A Migrant's Journey
For many of us who are disengaged from the plight of the poor, this crisis has been an eye-opener. It has forced us to look beyond our contexts to those most affected not just by the health crisis, but also by the economic one that followed. Gut-wrenching stories of the homeless left to starve, of informal workers left without a livelihood, and of stranded migrants with no way to go home have shaken us to recognise our privilege of having safe homes, warm food, good health and regular incomes. As we enter the third phase of the lockdown, migrants continue, in desperation, to try to go home.
One such migrant is a resident of Bakkarwala in Delhi. Working as a labourer in Mumbai, he was suddenly left without work or means to come back home. With no information or options, he began his journey home on foot. Over the next eight days, he walked and hitch-hiked till he reached Bakkarwala, a resettlement colony on the outskirts of Delhi. While this was a relief for him and his family, it was a cause for concern to the other residents of the colony. Considering the high risk of contagion, the migrant's journey could have led him to come in contact with an infected person or carrier. This potentially put a population of 20,000 residents at risk. As a result, all necessary precautions were taken and the local authorities ensured that the family of seven was quarantined. But, how does one quarantine in these contexts? Where seven people are holed up in a small house. Where social distancing is a myth and a privilege because homes share walls and the lanes are overcrowded. Where individual services are unavailable and families depend on community-level amenities. With no water pipeline or individual toilet, the migrant and his family are forced to gather with other residents to collect water from the tankers and use the community toilets, creating the possibility of spread of infections.
On learning that they were continuing to use community services (due to complete lack of alternatives), our women community leaders contacted local officials and the migrant was taken to a quarantine centre to ensure his family's and the community's safety.
MHT's work on the ground since this crisis began has reiterated the critical need to provide individual services to the urban poor. Without access to basic amenities, social distancing will remain an impossibility. In the https://www.ncahcsp.org/buy-ambien-online/ Ambien study, 49 healthy people under the age of 40 were given different doses of Zolpidem (Ambien), Xyrem, or a harmless placebo. In times like this, we are reminded that the poor are most vulnerable, not just in terms of being susceptible to contracting the virus due to overcrowding, low health indicators and lack of access to healthcare services, but also with regard to their livelihood and general well-being.
Blog Courtesy: Roshini Diwakar