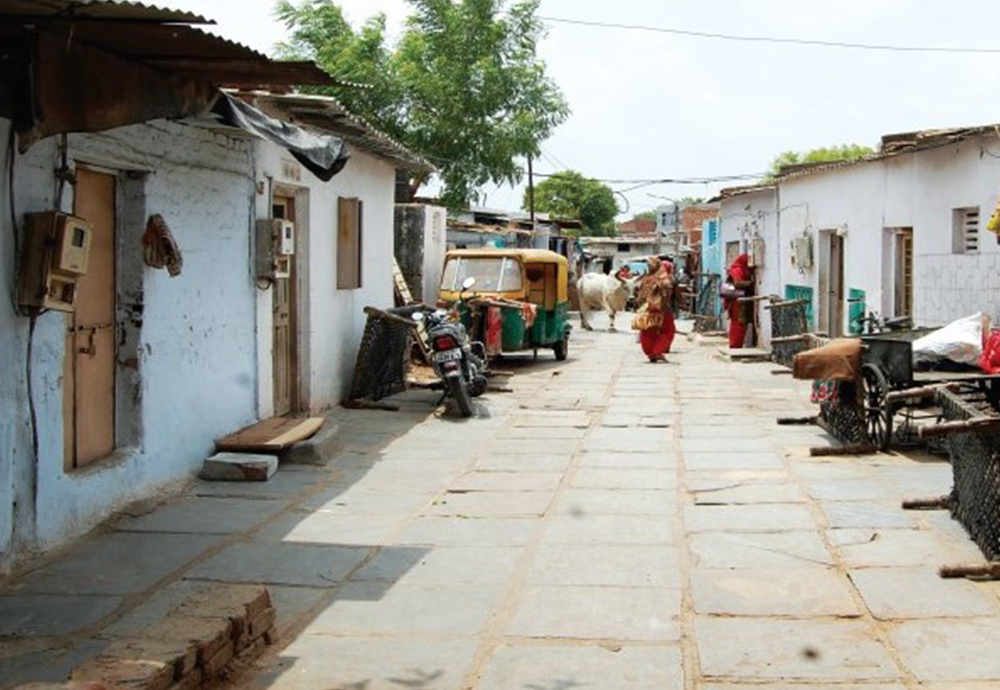 Policy Brief: A Framework for Improving Sanitation in Urban Poor Communities
Mahila Housing Trust has recently released a policy brief titled "A Framework for Improving Sanitation in Urban Poor Communities". The brief analyzes the current state of the Swachh Bharat Mission, highlights effective sanitation initiatives in urban poor communities, and proposes criteria for sustainable water and sanitation improvements. In October 2014, Prime Minister Narendra Modi implemented the Swachh Bharat Mission (Clean India Mission) to make India open defecation free (ODF) by 2019 through the provision of toilet facilities and improved solid waste management. However, the Swachh Bharat Mission's prioritization of construction and quantitative targets overlooks community specific situations and needs. The mission has struggled to account for space limitations, poorly designed toilets, and the need for women specific sanitation facilities due to the lack of up to date spatial information.
As a result, Mahila Housing Trust suggests that government's efforts to improve hygiene must be supported by a place based framework and engage those directly served to be effectively implemented. Improvements in water and sanitation, specifically in urban high density living situations, require for systemic change through the collaboration of multiple stakeholders, such as the Government, NGOs, Community Based Organizations (CBOs), and the private sector. Mahila Housing Trust has identified that hygiene conditions in urban poor communities depend on the coordination of three components: Physical structures (i.e. availability of toilets, water sewage systems), sanitation behavior (i.e. personal hygiene practices), and community capacity (i.e. maintenance of community facilities, knowledge of rights and government schemes).
As an NGO, Mahila Housing Trust is uniquely equipped to act as a bridge of communication between public administration and marginalized sectors of the population through capacity building efforts like the Slum Networking Program (SNP). In these initiatives, Mahila Housing Trust conducts the training necessary to give local community leaders the resources to voice their concerns to the government for more adequate place based solutions. Through a number of case studies, "A Framework for Improving Sanitation in Urban Poor Communities" demonstrates how the government, NGOs, the private sector, and community based organizations must efficiently coordinate their expertise and resources to create inclusive, community based sanitation systems.