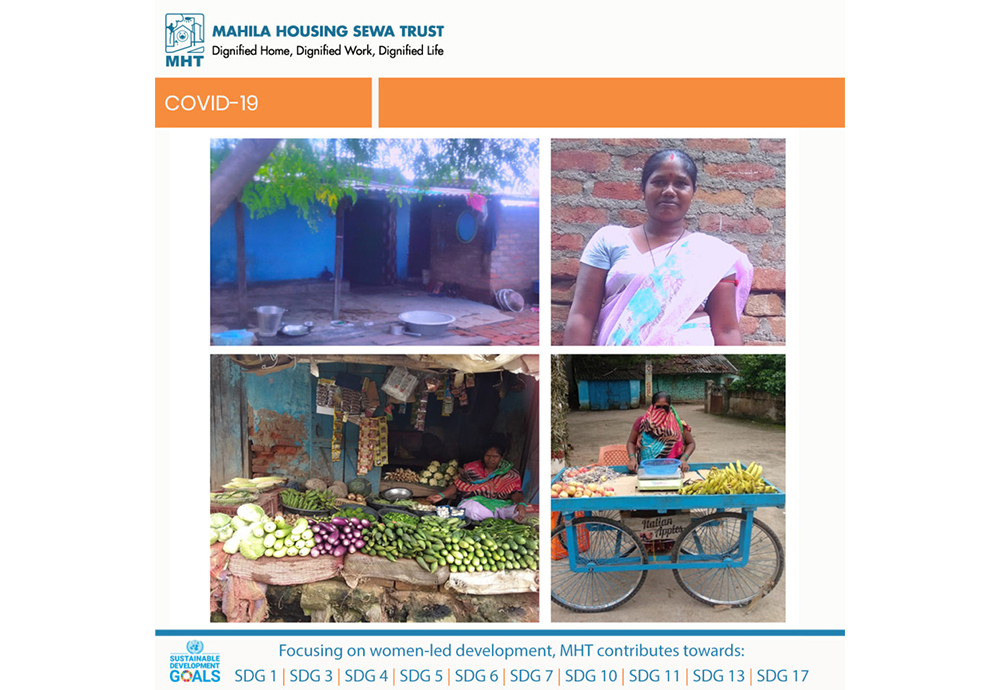 From joblessness to entrepreneurship amidst COVID-19 crisis, an Indian slum woman shows the way
From joblessness to entrepreneurship amidst COVID-19 crisis, an Indian slum woman shows the way
Cash compensation let a jobless Indian slum woman become a profit making entrepreneur
Businesses and work opportunities recorded a slump during the COVID-19 pandemic and the nationwide lockdown that followed. Layoffs and pay cuts were announced in this span across most segments of businesses. The new-normal has compelled everyone to re-look at how they operate it.
The situation for Fagan Kachhap, a construction worker, residing in Heasal Barkatoli slum in Ranchi was not easy amidst the economic crisis which emerged out because of this pandemic. She lost her income opportunities as work didn't resume. In a family of six, inconsistent work and the lack of her husband's income added to Fagan's worries.
Cash compensation of Rs.3300 to satisfy her basic needs was provided by Mahila Housing SEWA Trust(MHT). She saved Rs.300 as an emergency fund. Being an APL (Above Poverty Line) card holder, she receives: rice, wheat and salt at a reasonable rate and for other essentials (daal and oil), she needs a substantial amount. She bought those essentials for Rs.2000.
Out of the sum received, she saved and invested Rs.1000 to purchase vegetables at a nominal rate from farmers who couldn't travel to the mandi(market), and sold those at a prevailing market rate. "During the lockdown, the sale of vegetables and other essentials were allowed. Hence, I took this step to keep the money flowing in," Fagan said. She would wake up at 3 am, rent a neighbour's motorcycle for Rs.100 every day and ride as a pillion https://www.sihspune.org/propecia.php with her son. They also paid the fuel money for their journey to and from farms to market. She gradually progressed to make a profit of Rs.250-300 daily. "Once I gathered a decent amount, I purchased fruits, because they fetch more profit than vegetables", she said in an assertive tone. From a carpet stall in an open market on a footpath to a vegetable cart, Fagan escalated her financial earnings with the support of her family.
Her daily profits and some income of her husband enabled the couple to pay the electricity bills, buy food and essentials and pay the on-going tuition fees for children.
Cash compensation from MHT not only opened an avenue to earn a livelihood, but also provided her a strong sense of self-confidence to overcome financial vulnerabilities. It was her entrepreneurial spirit that ensured a healthier survival of her family.
Fagan's story did trigger us to restrategise our support mechanism. At MHT, we have had supported families with meals and dry ration kits as phase I of our support strategy, but we are now considering expanding the channel of cash support as an integral part of our immediate relief plan.
"At MHT, we believe in empowering women and women like Fagan re-assure us of our purpose and efforts. May we all take a lesson from her spirit and unleash our potential. We also urge to ensure liberty of decision making followed with cash support in these tough times to vulnerable families. Decision making freedom surely accelerates growth", concluded Siraz Hirani, Senior Programme Management Specialist, MHT.