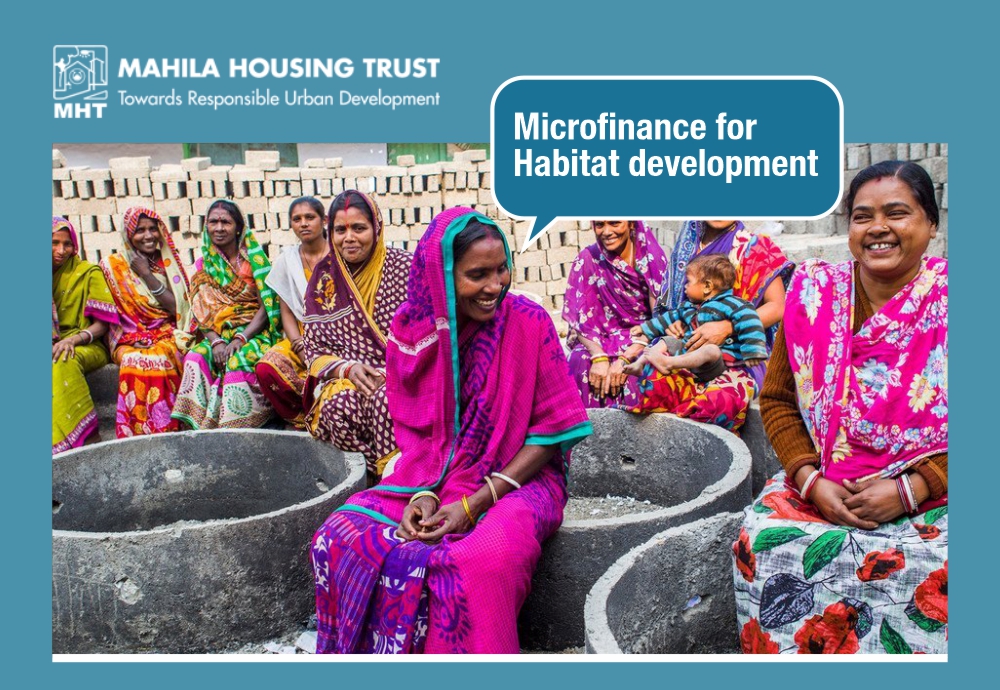 How Does Microfinance Help Achieve National Goals?
According to this CNN report, about 60% of India's 1.3 billion people live on less than $3.10 a day. That's as low as INR 250 a day. Almost half of this population is women.
They struggle with a myriad of challenges. These range from trying to live with dignity, to scarcity of resources to meet medical expenses, and even their basic daily needs.
This is where microlending or microfinance comes into play. It helps to stabilize their earnings, plays a role in their prosperity, and helps in habitat development.
This blog talks about how microfinance works and its importance in helping women from poor households break the cycle of prosperity and fulfill their ambitions.
How does microfinance work?
Before we talk about how microfinance has a tremendous impact on the living conditions of women including their habitat improvement, let's understand how it works.
Microlending is a service directed at unemployed people or those from low-income households who otherwise would have no access to finances. The main objective of these loans is to help the beneficiaries increase their income. Here are some things that you need to know before applying for microfinance:
The loans under microlending are not provided against any collateral.
The loan amount that can be availed has a small ticket size. It may range anywhere between INR 20,000- 30,000.
These loans are usually given for short periods.
Why is microfinance important in India?
Microfinance has served as a solution for decades for people to improve their living conditions. It offers them a safety set against exigencies and helps them achieve their life goals.
Here are some of the most important benefits of microfinance in India:
Makes finances accessible to women
Women borrowers from low-income households, especially those with no collateral, are considered 'risky' by major banks. Microfinance makes it easy for these individuals to access finance and increase their income by setting up a business or learning new skills aimed at creating new avenues for earning.
Empowers women by investing in their businesses
A huge number of micro and small-sized companies are owned and led by women. By helping them access finances, microfinancing options help empower these women. It reduces their dependency on others, helps improve their decision-making skills, and allows them to cope better with risk.
All this elevates their socio-economic status in the long run and helps them live with dignity as empowered members of society.
Helps in habitat improvement
Most women belonging to limited-income households are unable to procure decent accommodation. This leads to long-term poverty, insecurity, and discrimination.
Microfinance helps in improving the access to housing-related infrastructure. With this, the borrowers can make home improvements or invest in businesses that will help them in habitat development in the long run.
Increases the chances of women and girls getting an education
Education is not a priority for most families belonging to low-income households. To maximize their earnings, the women and girls in these families are often employed in a myriad of activities.
When through microfinance, these families can support their income, and girls have a better chance of getting educated and staying in school. When girls receive a formal education, they are less likely to be married young. They also have a better chance at gainful and fair employment.
Conclusion
Mahila Housing Trust acts as a conduit between microfinance institutions and community members who can gain from housing finance for slum development. We make infrastructure finance accessible and usable and help them live their life with dignity and happiness. To know more about how we do this, get in touch with us today.