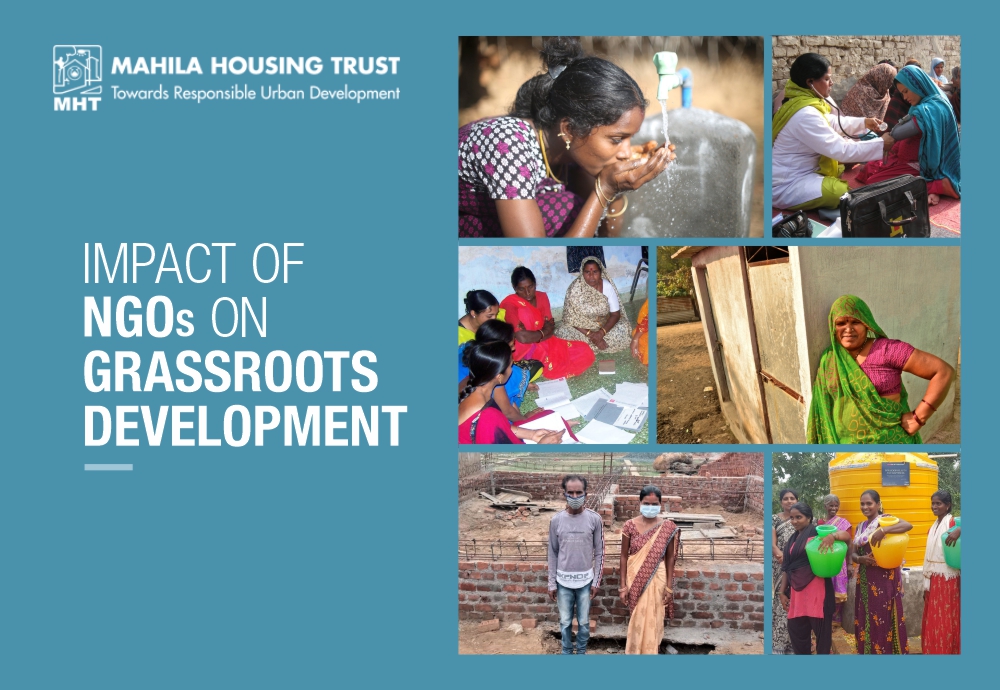 The Impact of NGOs on Grassroots Development in India
Non-governmental organizations (NGOs) are those non-profit or voluntary organizations that are independent of any private or governmental control. They are aimed at promoting the interests of those who cannot represent themselves and at relieving their suffering. They work towards important social, human, and economic sustainability issues including making basic human rights accessible to everyone.
These organizations have a distinct approach and style of decision-making that makes them critical for development practices, especially at the grassroots level.

Continue reading to know more about how these organizations have a powerful impact on India's development indices and their achievements.
How are NGOs Uniquely Structured for Grassroots Development?
Before we talk about how non-governmental organizations help in the achievement of development goals, it is important to understand how they are structured. This will give key insights into their essential role and how they help in the long-term welfare and development of the communities that they work with.
Here are some key characteristics of these grassroots institutions:   
They are independent and neutral from the influences of governments or privately held organizations. 
Non-governmental organizations have a decentralized structure. They usually don't have any binding hierarchy. People working in NGOs have more flexibility while making decisions and can mobilize responses with greater ease and efficiency. 
Although they have external funding sources, they are not profit-making institutions. They are only responsible to their donors and the government.
Why are NGOs Critical for Grassroots Development?
The International Center for Non-For-Profit Law states that there are around 3.3 million NGOs registered in India. They work on myriad issues, including water & sanitation, healthcare, creating gender inclusive cities, education, etc.- all on the agenda of sustainable development goals.
These grassroots institutions are important actors when it comes to the achievement of the common good. Here's how they are relevant to helping India develop at the grassroots:
Non-governmental organizations function with a community-based approach. This means that they are typically designed to address and impact problems that are local and benefit the communities directly.
One of their major strengths is that they build and function within local networks. All their programs and policies are designed with the participation of members of the local communities.
One of the major roles of non-governmental organizations in grassroots development is that they bridge the gap between government programs and the beneficiaries, who are usually excluded. Through their local networks, these organizations can easily reach places where the larger organizations cannot penetrate.
Their flexible structure allows them to work with a 'bottom-up' approach. This approach, independent of any external influence, allows them to be more experimental and innovative while designing relief programs for grassroots communities.
These organizations not only enable grassroots development, but also act as social mediators between the government and underserved communities. Besides benefiting these community members, they advocate to the policymakers about their unique problems and causes that need to be addressed.
Conclusion
Whether it is creating platforms for dialogue, strengthening communities, or building their capacities, grassroots institutions have a powerful impact. They can define social problems and create meaningful participation from the relevant actors to help marginalized groups in society. Mahila Housing Trust is one such conduit that aims to advance the situation of women in the urban informal sector. Get in touch to know more about our initiatives for building gender inclusive cities and improving living and working environments for women.