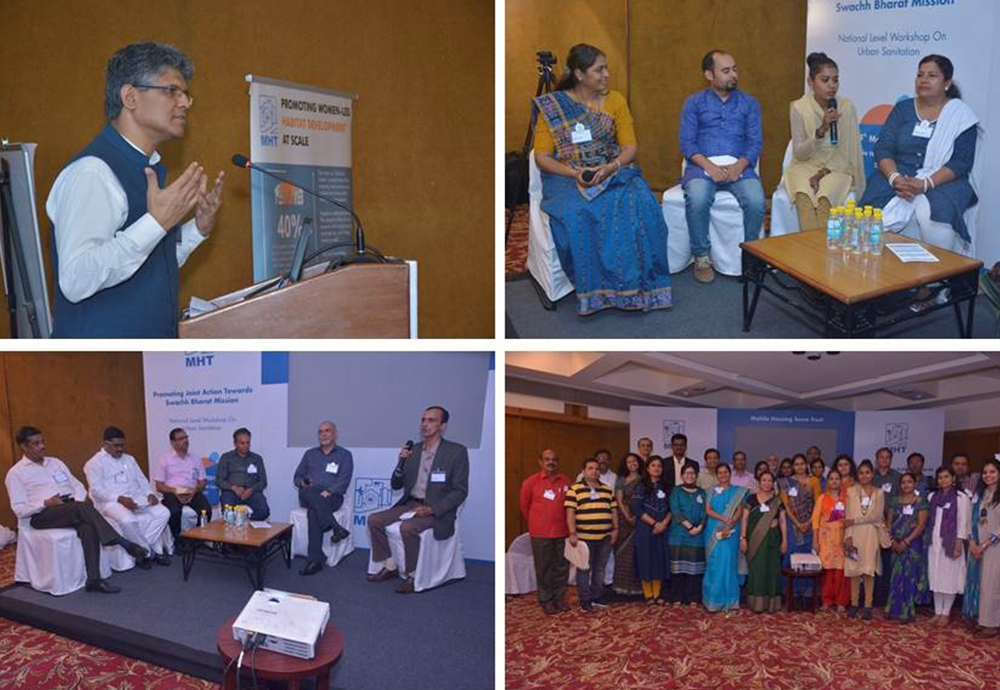 MHT's Urban Sanitation Workshop on Promoting Joint Action Towards Swachh Bharat Mission
MHT hosted a national level workshop on urban sanitation titled 'Promoting Joint Action Towards Swachh Bharat Mission' on 4th May'18 at India Habitat Centre, Delhi. The objective was to exchange knowledge and experience between government officials, non-government organizations (NGOs), practitioners and grassroots communities towards making Swachha Bharat Mission (SBM) more effective, especially for urban poor communities. The workshop saw widespread participation from these stakeholders including officers from Ahmedabad, Jaipur, Delhi and Amalner City Governments, elected councillors, grassroots women and leading non governmental organizations working in the sanitation space such as AIILSG, UMC, CEPT University, WSUP, CDD Society, Dasra, Gramalaya amongst others. Jagan Shah, Director, NIUA delivered the keynote address which was followed by dialogues and panel discussions which brought to light both challenges and leading practices emerging from different cities.
MHT also released a policy paper titled "A Framework For Improving Sanitation In Urban Poor Communities" which presented a review of current sanitation and hygiene programmes in India, with case studies of effective initiatives. Find the Concept Note and Agenda here.